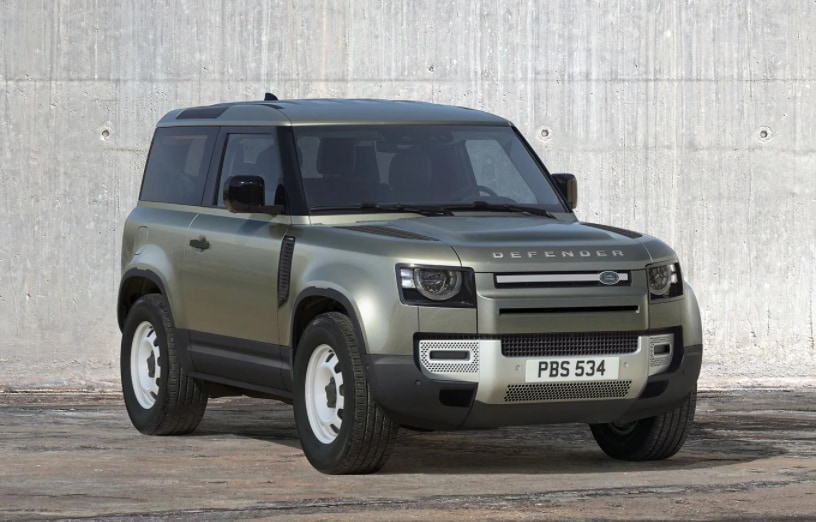 2021 Land Rover Defender
Brought to you by Land Rover North Dade
If you are looking for the next best SUV on the market today, then the best option for you will always be the Land Rover Defender. In the 2021 model year, the Land Rover Defender is back and better than ever. You will find all of the advanced all-terrain technology that you've been waiting for, along with all of the luxury that you can get. We're especially pleased with the Defender 90, which is a three-door version that has impressive capability all in a compact wheelbase. You might also want intelligent off-road tech, which changes how you can explore off-roading terrain. Down below we are going to be going over more features which should help you get a better idea over everything that the Defender has to give you.
What are the powertrain options?
You will be able to choose between two different powertrains with the 2021 Defender. The first is a turbocharged four-cylinder, and the second is a mild hybrid six-cylinder. This second engine comes with a twin-scroll turbocharger, along with a 48-volt electric supercharger. The system is continued to be helped along thanks to a 48-volt lithium-ion battery that is able to store the energy of your vehicle while it is slowing down. Every engine, whether it's the base four-cylinder or the mild hybrid, comes with an eight-speed automatic transmission. Land Rover is making sure that when you drive around with the Defender, you are getting a vehicle that has all of the power you could possibly need.
Can you tell me about the interior design?
The Defender makes sure that while it is comfortable, it is also incredibly practical and functional. Many models, like the HSE, feature high grade Windsor Leather, while some throw in a Steelcult Premium Textile accent, which helps to further enhance the durability. You have the power to choose between veneers and finishers, such as Walnut or Natural Smoked Dark Oak Veneer. This allows for a more personalized interior that fits your specific style needs. The whole point of all of these different interiors is to not only give you a luxurious interior, but something that is durable enough to withstand anything that you can put this SUV through.
How capable is the Land Rover Defender?
This is a pretty silly question, since the easy answer is, very capable. Land Rover has been creating the most luxurious and capable SUVs on the market since it was first created, and the 2021 model is just a further testament to that long legacy. The Defender benefits from Configurable Terrain Response, letting drivers set up the vehicle for specific off-roading conditions, and even the Terrain Response 2 system, which optimizes everything the way it should be. You'll love the sophisticated chassis and the overall tough body structure.
2021 Land Rover Defender at Land Rover North Dade
Are you ready to ride around in style? Then the only thing you can do now is stop by our dealership and check out our 2021 Land Rover Defender inventory in person. Getting your latest vehicle has never been easier than when you lay your eyes on the Defender and everything it has to offer you. We hope to see you soon!