2023 New Range Rover Sport North Miami FL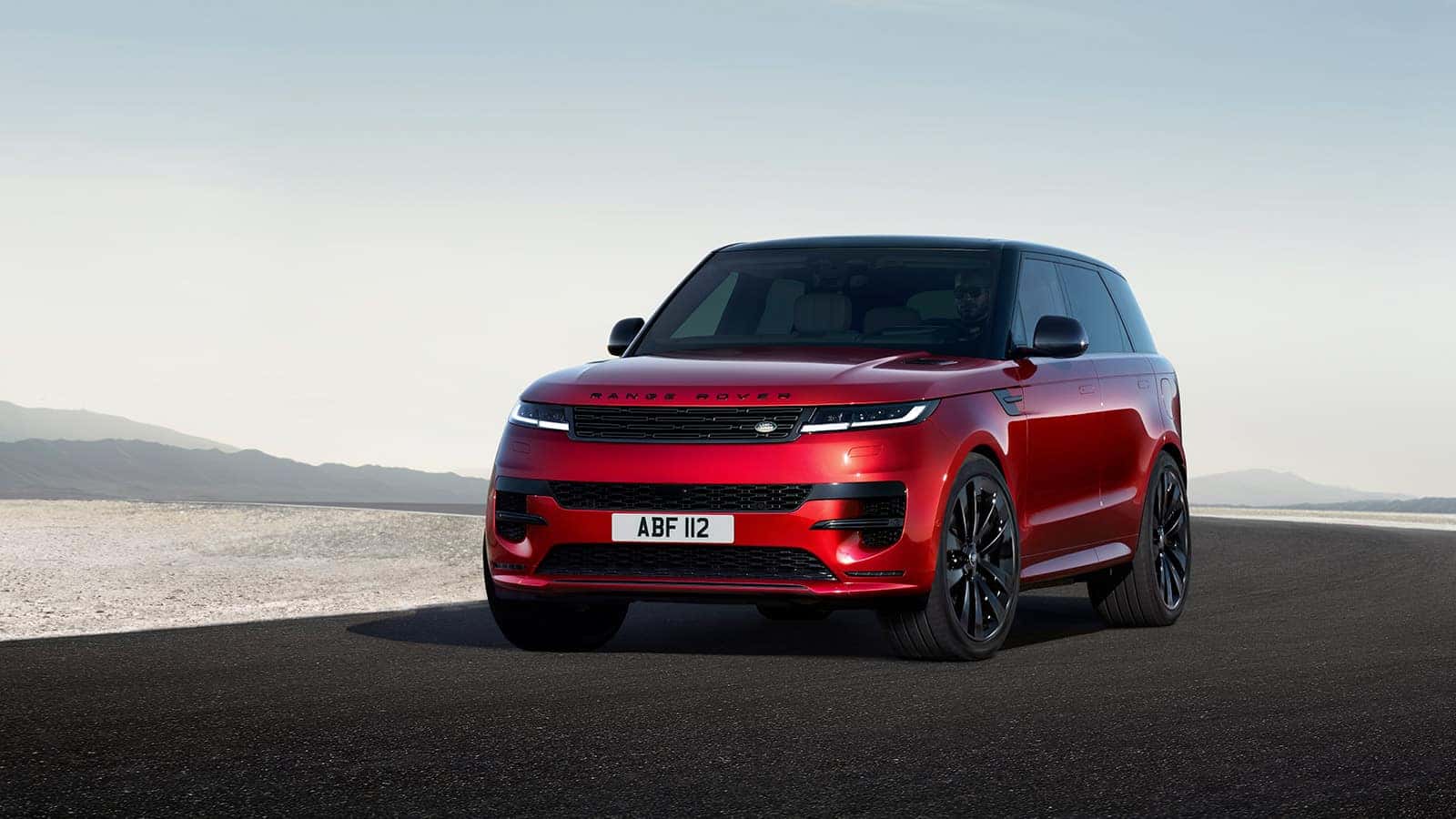 2023 New Range Rover Sport North Miami FL
Learn More from Land Rover North Dade!
The Range Rover Sport offers the luxury and elegance we love about the Range Rover coupled with a more sporty feel. Back for the 2023 model year, the Range Rover Sport reaches its most elegant, refined form yet. It features Range Rover's distinctive character beautifully blended with dramatic modernity. The Range Rover Sport's agility and power are announced by its wide, confident stance. With four available engines, the Range Rover Sport has the power to back up its aggressive looks. Continue reading below to learn more about the 2023 Range Rover Sport!
What Engines Does the 2023 Range Rover Sport Use?
Standard equipment for the Range Rover Sport P360 SE and P400 SE Dynamic models is a 3.0-liter turbocharged inline-6 cylinder engine. This delivers 355 horsepower and 369 lb-ft of torque for the P360 SE. Meanwhile the P400 SE Dynamic variants get 395 horsepower and 406 lb-ft of torque. The Range Rover Sport Autobiography comes with the P440e plug-in hybrid electric vehicle (PHEV) engine. This pairs the 3.0L turbocharged I-6 engine with a 105-kWh electric motor and a 31.8-kWh rechargeable battery. This setup delivers 434 horsepower and 457 lb-ft of torque. The last available engine comes with the Range Rover Sport First Edition. This employs the P530 4.4L twin-turbocharged V8 that pumps out an exciting 523 horsepower and 553 lb-ft of torque. All Range Rover Sport models use Land Rover's intelligent all-wheel drive with torque vectoring and dynamic air suspension for a smooth ride.
2023 Range Rover Sport Exterior Design
While the Range Rover Sport still has distinctive swooping lines, the overall aesthetic has been updated for the 2023 model year for a more sleek appearance. The new Range Rover Sport has its slimmest LED headlights to date, giving the front fascia an aggressive stare. Combine those with the wide stance and other front fascia design notes, you've got a confident road presence unlike any other. The Range Rover Sport's body flows seamlessly front to back with the aforementioned swooping lines the model is known for. The rear end is seamlessly sculpted, featuring slim LED taillights aligning with the 'Range Rover' insignia. The redesign of the new Range Rover Sport isn't just for looks, it also offers a drag coefficient of just 0.29, thus, the new model will minimize energy consumption.
Interior Design of the 2023 Range Rover Sport
The new Range Rover Sport's overall aesthetic was redesigned. However, perhaps the most stunning upgrade can be found inside. The Range Rover Sport's design team calls its theme 'reductive, dramatic modernity. All of the former extraneous lines and buttons have been removed, creating a more purposeful, uncluttered, and elegant ride. The new Range Rover Sport also employs an air purification system that bacteria, viruses, odors, and more from the cabin air. The Range Rover Sport is still a Range Rover, so, as one can assume, it comes fully loaded with amenities to keep you comfortable and connected. Most of the Range Rover Sport's technologies are controlled by the curved 13.1-inch PIVI Pro infotainment touchscreen, offering wireless Apple CarPlay/Android Auto connectivity and Amazon Alexa. The touchscreen learns user habits and intelligently creates a personalized experience. Behind the steering wheel is a 13.7-inch Interactive Driver Display, which can be reconfigured to display the information most important to the driver.
Where to get a 2023 Range Rover Sport Near Me
The reimagined 2023 new Range Rover Sport is a peerless luxury SUV with a seamless design inside and out. If you're interested in the new Range Rover Sport in the North Miami, Florida area, then Land Rover North Dade is here to help! Our friendly sales team will happily give you more information about the new Range Rover Sport, accompany you on a test drive, and make your next car-buying experience enjoyable. You can start your search by browsing our new inventory today right here on our website. We hope to see you soon!