Design of the Land Rover Defender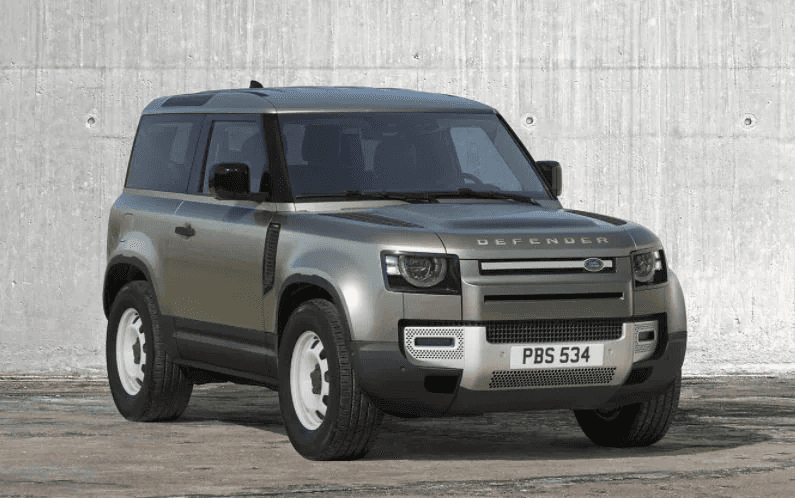 Design of the Land Rover Defender
LEARN MORE ABOUT THE LAND ROVER DEFENDER AT LAND ROVER NORTH DADE
Everyone knows that when you choose a Land Rover, you want something that isn't just highly capable and powerful, you want something that is stylish, giving you a unique design that you will love year in and year out. Today we are focusing on the design aspects of the Land Rover Defender, and everything that it has to offer. At Land Rover North Dade, we always make it a point to help and encourage our customers as much as we are able. In many cases this even includes giving them all of the latest information on the Land Rover models that are on the market today. Keep reading down below to find out more about the design of the incredible Land Rover Defender.
CAN YOU TELL ME ABOUT THE DEFENDER'S EXTERIOR DESIGN?
Whenever you first look at a vehicle, it's the exterior design that is in charge of capturing your attention. You'll be happy, then, when your eyes first see the Defender. The first thing of note is the distinctive silhouette, and proportions that have been optimized. You'll love the rugged modular architecture that really embraces the kind of adventure that Land Rover has been creating for over seventy years. Another way to really solidify the exterior is by offering an exterior palette that allows you to really personalize your vehicle, and have it match your personality. Those exterior colors even have the benefit of being exposed to the interior, so there's an easy transition from outside to inside. When you choose the Defender X model, you'll specifically be getting a gloss black inset contrast hood, and even front and rear skid pans that have been coated in a Starlight Satin finish.
HOW DOES THE DEFENDER'S INTERIOR DESIGN COMPARE?
Now that we've discussed the exterior of the Defender, it's time to see how much of that design flows into the interior. You'll still find that same modular architecture, which works well with a functional interior and a practical layout. On some of the higher trim levels you'll even get high grade Windsor Leather, though many combine this leather with Steelcut Premium Textile, as it allows for more durability should someone be looking for that. Another bonus is the ability to choose between different veneers and finishers, including something like a Walnut, or even a Natural Smoked Dark Oak. The point here is to blend in durability with softness, to create something that will last, and that will also give you that comfortable ride.
LAND ROVER DEFENDER MODELS AT LAND ROVER NORTH DADE
BNow that you know more about the design that the exterior and interior of the Defender can give you, it's time to see a Defender up close and personal. At Land Rover North Dade, we have an excellent inventory of Defender models that you will be able to choose from. There is no wrong answer here, only an SUV that is ready to give you that classic Land Rover styling that you have been looking for.