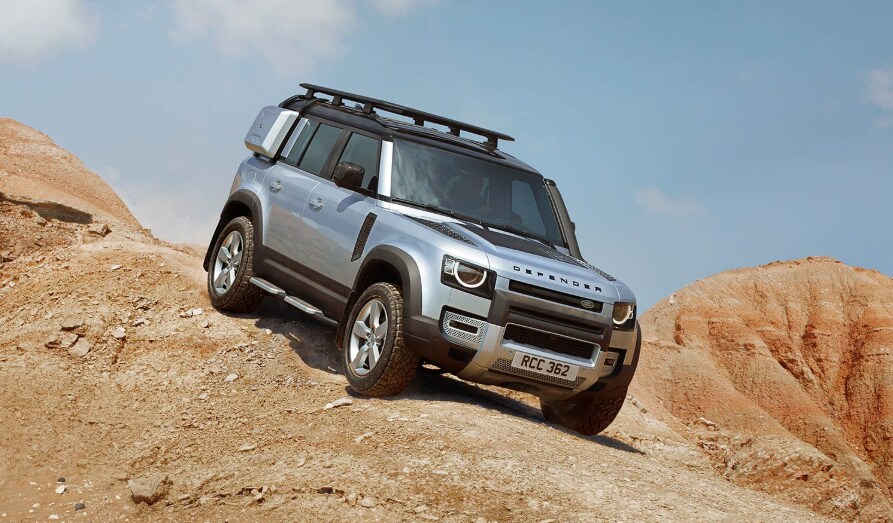 Land Rover Defender Gets James Bond Debut
Brought to you by Land Rover North Dade
The 2020 Land Rover Defender is going to be making its big-screen debut. This is the very first movie that will feature the Defender, which will be a part of a major car chase sequence. There are many reasons to love the Defender beyond its newfound movie star heritage, but the fact that it will be working with 007 goes to show just how impressive this vehicle is, and will continue to be in the feature. Down below we'll be discussing more aspects of the Defender, and what exactly the 2020 Defender will be doing in the movie. Nothing is more impressive than an SUV that can manage to be as luxurious as it is capable when it comes to off-roading. Keep reading to find out more!
Why did they choose the Land Rover Defender?
When working on designing stunt sequences, it's always important to find a vehicle that fits the scene, but it also capable enough to handle what it is put through. They were looking for an unstoppable vehicle, and the Defender fit the bill. It allows the Stunt Coordinator, Lee Morrison, to deal with steep descents, river crossings, and other elements that one has to battle during a movie shoot. The Defender offers 11.5-inches of ground clearance, and even world-class off-road geometry, which gets the Defender 110 amazing approach, departure, and breakover angles. There is even a new Wage program with the Defender that offers amazing fording abilities.
How was the Defender designed for the movie?
In order to get the right look, Land Rover worked closely with Chris Corbould, who is the Special Effects and Action Vehicles Supervisor. They based most of the design on the Defender X model, which featured 20-inch dark finish wheels, professional off-road tires, a Santorini Black exterior, and darkened skid plates. This overall look creates a sleek and spy-like quality, which fits perfectly into the James Bone universe. The Land Rover Defender knows its role, and is able to perform to the best of its abilities, both as a stunt vehicle, and something that James Bond would definitely drive.
Can you tell me more about No Time To Die?
This James Bond film will be releasing on April 10th in the United States, and it will star Daniel Craig as James Bond. Beyond just the Defender, No Time To Die will also feature the Range Rover Classic, the Series III Land Rover, and the Range Rover Sport SVR. With Daniel Craig at the helm, and Cary Joji Fukunaga directing, this is sure to be a movie that no one will want to miss out on.
Is there anything else you can tell me?
If you are interested in finding out more about the 2020 Land Rover Defender, then you can head on over to
our page
that offers you all of the information you could ever need on what this SUV offers. If it's good enough for James Bond, it's definitely something worth considering. We hope to see you by our dealership soon!