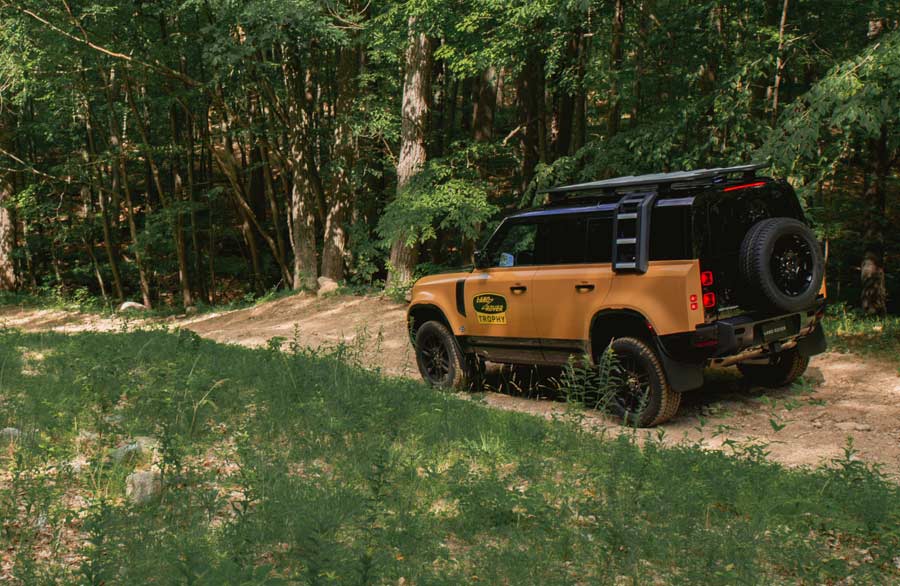 Land Rover Defender Trophy Edition
Check out more information at Land Rover North Dade
When it comes to always being at the cutting edge of technology and comfort, no other brand does it like Land Rover. That's why we want to take the time to show you the latest out of this automotive brand! Recently announced is the Defender Trophy Edition, which even comes with an adventure competition experience. Today we want to tell you more about this special edition, and what exactly the competition aspect of this announcement means to you. Overall, it's just important to note how Land Rover has continued to pave its own path forward, without waiting for the competition to even attempt to keep up. When it comes to innovation, no one does it like Land Rover. Keep reading down below to see how this latest edition transforms the segment for the better.
Can you tell me about the Trophy Edition?
We won't waste any time, and will instead get right into the meat of why you're here reading this! Land Rover is gearing up to produce 220 exclusive Defender Trophy Editions in the 2021 model year, which work hard to pay tribute to the long-standing expedition legacy that Land Rover models have to offer. In fact, these editions are based off of the 2022 Defender 110 X-Dynamic SE, while also including an Extended Black Exterior Pack, an Air Suspension Pack C, ClearSight RearView, and a tow hitch receiver. You'll also find all-terrain equipment, such as a winch installation kit, mud flaps, an integrated air compressor, and loadspace rubber mats. As you can already tell, Land Rover put a lot of thought into this edition before giving it to the world.
What about the competition portion of this release?
While we do want to talk about the features of this Land Rover, we also want to talk about the Land Rover U.S. Trophy Competition. That's because, with each of these models sold, they will come with an opportunity for a two-person entry into an off-roading adventure that lasts for a day. Up to 90 teams will be able to compete at the Biltmore Estate, located in Asheville, N.C. This competition will start on October 11, 2021. All of the competitors will be faced with both on- and off-the-road challenges, including physical and team-building obstacles to put your skills to the test. Everyone who joins will be given one-on-one coaching by experts to really help develop extreme driving techniques.
Land Rover Inventory at Land Rover North Dade
Are you excited for everything that Land Rover vehicles have to offer? If you are looking for your next Land Rover, we hope you'll choose Land Rover North Dade. No matter what you're searching for, we have all of the models that you need the most. Stop by our dealership today, and allow our sales professionals to help you out!