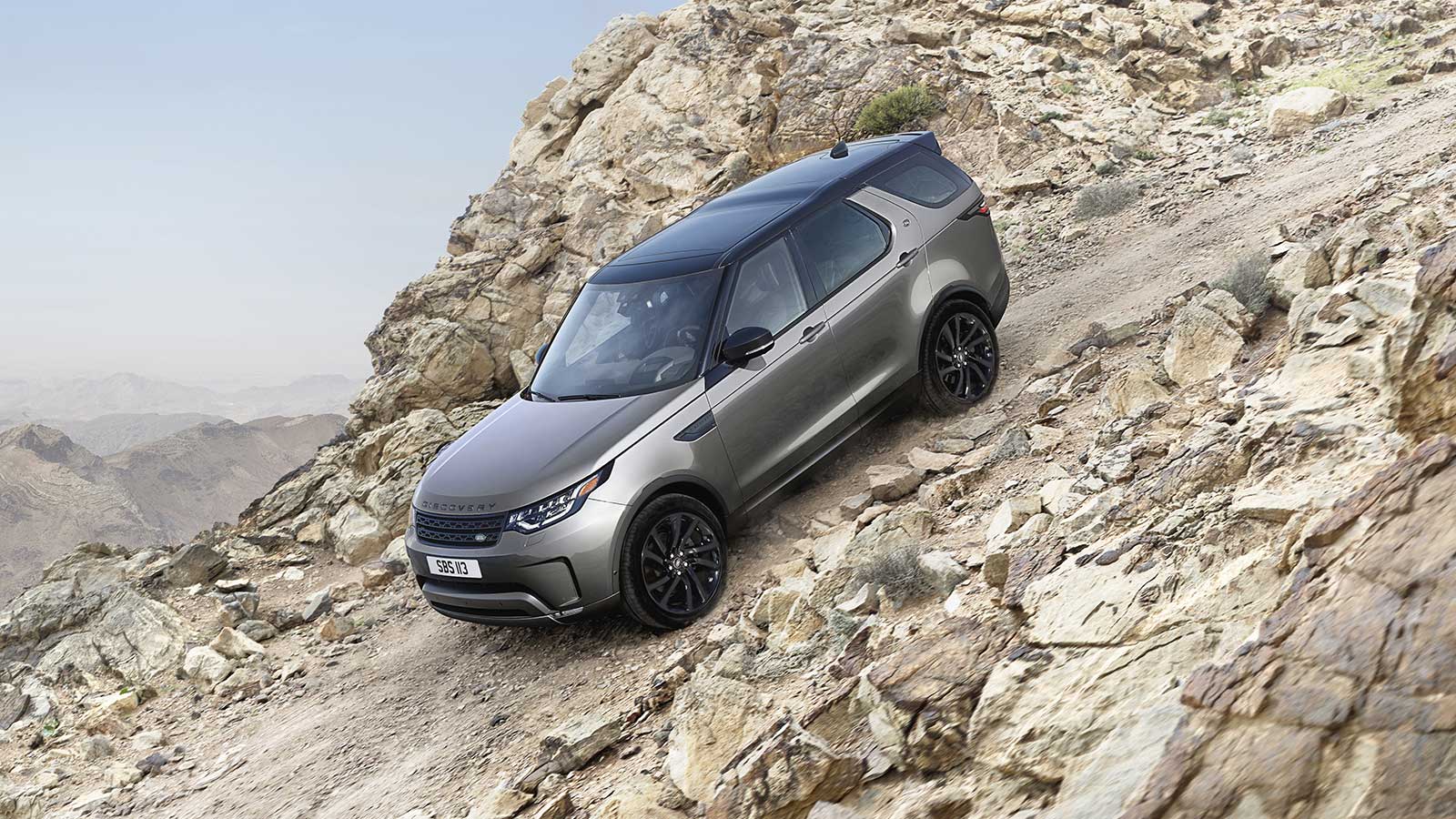 Land Rover Maintenance in North Miami
Brought to you by Land Rover North Dade
Not just any mechanic is qualified to keep your beloved Land Rover Range Rover Velar in the top-notch condition you drove it home the first time in, which is why you should bring your Land Rover model to our Land Rover North Dade service center for all your service needs. Our highly qualified technicians will take meticulous care of your Land Rover, so you can rest assured you're getting the best possible service. While our service center can handle any job, we thought we'd take this time to dive depth into the most popular Land Rover service items.
Brake Service
Your brakes are vital to the safety of yourself, everyone else in your Land Rover, and everyone who crosses path with your Land Rover. If your brakes aren't functioning properly your driver assistance features will no longer be able to adequately do their jobs and you will also have a hard time braking, period. There are several tell-tale signs that your brakes need to be serviced including if your ABS light has turned on, if you notice a noise when you are braking, if your Land Rover takes longer to stop then normal, and if your Land Rover is pulling to a certain side when you brake. If you notice any of these things happening, give us a call right away and we'll get your Land Rover in and your brakes fixed up in no time.
Charging Systems & Batteries
We all know your battery powers your Land Rover electronics, helps your Land Rover start and helps power your Plug-In Hybrid Land Rover. Did you know your alternator helps recharge your battery while you're driving your Land Rover? Your alternator also works with your battery to power your wipers, radio, and other electrical components. If either of these fail you're going to find yourself stranded. Avoid becoming stranded by having your batteries and charging systems serviced here at our Land Rover North Dade Service Center. Contact us at any time if you notice a battery light on your dashboard has turned on, if your Land Rover is taking a long time to turn over, or if you think your connections with your battery may be loose.
Tires
You should never overlook the tires your Land Rover drives on every single day when you are considering the maintenance you need to have completed on your vehicle. Tires need to be rotated to prevent uneven wear, balanced to ensure the wheels rotate properly, aligned, so you avoid being steering to the left or the right instead of straight ahead, properly inflated, and your tires need to have proper tread. We here at Land Rover North Dade can handle all of these tire maintenance items and can also install new tires for you and recommend which tires you should be outfitting your Land Rover with. If you look at your tires and notice a bulge, crack, or the tread is coming off, you need to contact us right away so we can replace your tires.
Land Rover Service Center in North Miami, FL!
We want your Land Rover to keep driving the way it was intended to be driven mile after mile, which is why we hope you will bring your Land Rover to our service center here in North Miami so one of our highly qualified technicians can get to work. Regular maintenance is essential to ensuring the safety and health of your Land Rover and should never be overlooked. If you'd like to make an appointment with our service center, simply follow this
link.