Land Rover Maintenance Miami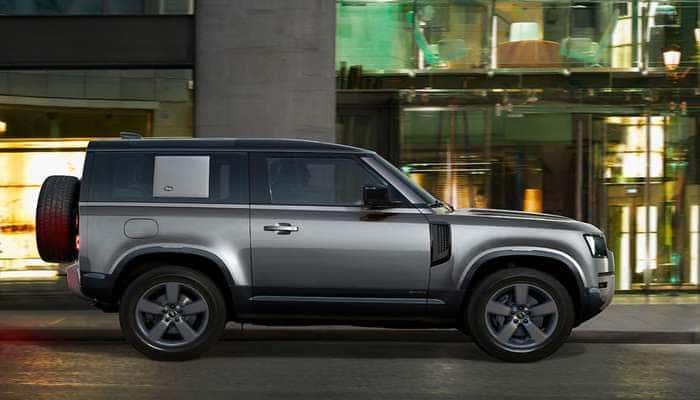 Land Rover Maintenance Miami
BROUGHT TO YOU BY LAND ROVER NORTH DADE
No matter what Land Rover model you drive, we all know that routine maintenance is the key to keeping it performing in tip-top shape year after year. It is vital for owners to keep up with routine maintenance to avoid costly repairs down the road and retaining value if you wanted to sell it later on. With our service center here at Land Rover North Dade, we can help you do just that. Continue reading below to learn more about the maintenance services we offer here at Land Rover North Dade!
MAINTENANCE SERVICES
Wheel Alignment: Did you know that your Land Rover's wheel alignment can impact how the SUV handles, the lifespan of your tires, and components of your suspension? Your wheels can fall out of alignment for a variety of reasons like hitting a pothole or curb, component wear, and more. If your Land Rover's wheels are out of alignment, you may notice that it is pulling to one side or the other, the steering is erratic with just one small move the steering wheel, or you notice that the tread is wearing down faster than usual. Our mechanics can align your wheels for you, to ensure they point in the correct direction.
Transmission Service: Your transmission fluid is immensely important to the performance of your Land Rover model. Here at Land Rover North Dade, we will follow the Land Rover guidelines set out for transmission fluid and fluid changes to make sure that whenever we work on your vehicle, it is at the correct level. When we change out your transmission fluid, we will take a good look at the color of it as this can indicate other problems. A burnt or dark looking fluid can mean that the transmission is overheating and without service, it could cause serious damage.
Brake Service: We can also take care of your brake fluid and brakes here at Land Rover North Dade. Did you know that brake fluid is hygroscopic, which means that it can absorb water even though the whole system is sealed? This can allow water to be pulled into the system leading to corrosion. When performing brake service on your Land Rover model we will take a good look at the color of the fluid, and if it is a dark, dirty color, we will replace it. When we check other parts of the braking system, we inspect the dust cap, rotors/drums, brake reservoir, calipers, parking brake cable, and the brake hose.
Oil Change: One of the most frequent services we offer here at Land Rover North Dade, is an oil change. Keeping up with routine oil changes can boost the performance of your Land Rover model as they can help reduce the amount of dirt, dust, and metal shavings that the oil picks up which turns it into sludge. This sludge can negatively affect your engine, resulting in expensive damage and reduced fuel efficiency.
BOOK A SERVICE APPOINTMENT IN MIAMI, FL
We can help you take care of all your Land Rover's routine maintenance here at Land Rover North Dade in Miami, Florida. Our highly-qualified mechanics and technicians are ready to help you take the utmost care of your Land Rover model and you get you back on the road in no time. If you would like to schedule an appointment with our service center, you can give us a call and speak with one of our service advisors or you can fill out our appointment request form on our website and a service advisor will call you and confirm the details. We look forward to hearing from you!