Land Rover Off Road-Driving Tips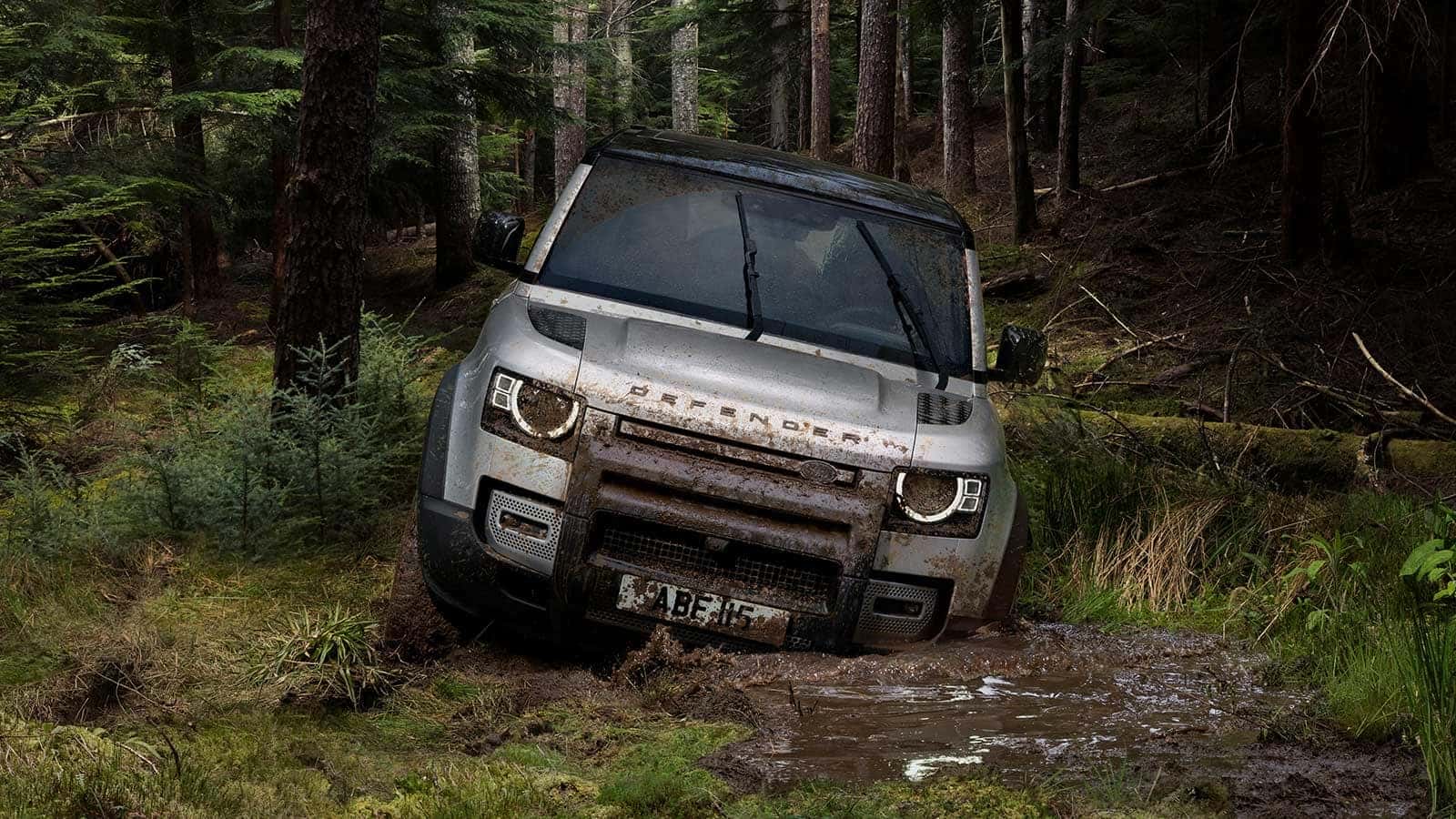 Land Rover Off-Road Driving Tips
Learn More from Land Rover North Dade!
Unlike many other car brands, Land Rovers are meticulously crafted and engineered to handle some of Earth's most rugged terrain. From high mountain passes to marshy waters, a Land Rover can handle it all. If you're behind the wheel of a Land Rover looking to put its capabilities to the test, there are a few things to keep in mind before you set out on your off-road journey. Keep reading below to learn more!
Understand Your Vehicle
The first and most important thing to do before you start your off-road journey is to get a thorough understanding of your vehicle. Get a mental image of the undercarriage of your vehicle to memorize where the fragile parts like the fuel tank, differentials, and engine sump are located. Similarly, you should memorize the basic measurements of your vehicle to off-road more confidently. This includes height, width, wading depths, key angles, and lowest point. To get an understanding of the capability features and technologies your Land Rover offers, we strongly recommend reading your owner's manual.
Plan Your Adventure
Before venturing off, it's important to plan ahead. Start by checking online terrain and topography maps of the area you'll be driving. It's also important to take current and recent weather conditions into account, as they can affect the terrain. It's also important to let someone know where you're going and approximately how long you'll be gone. This way, if something happens and you can't reach out, someone knows when and where to find you. It is also critical to have another vehicle go with you in case of an emergency.
Land Rover Off-Roading Technology
Land Rover's employ numerous technologies to help make off-roading easier for drivers. First is Hill Descent Control. HDC helps the driver navigate tough descents by automatically maintaining a consistent speed by applying the brakes to each separate wheel as necessary, keeping you in control at all times. The Terrain Response technology allows you to select a drive mode based on the current conditions and the vehicle will optimize the throttle response, power output, transmission shift points, and differentials to keep the vehicle in control on any surface. Wade Sensing technology will automatically sense the depth of a puddle or body of water using sensors on the side mirrors. While this is a useful tool, it is important to refer to your vehicle's owner's manual to find its specific maximum wading depth.
Get an Off-Road Ready Land Rover in North Miami, FL
The first step to your Land Rover off-roading endeavor is getting into a Land Rover or making sure yours is well-equipped. Here at Land Rover North Dade, we have a wide range of new and used Land Rover vehicles like the rugged Defender and many others that are ready to take you far beyond where the pavement ends. If you already own a Land Rover and want to make sure it's ready to take on the trails, the service center here at Land Rover North Dade is ready and able to inspect your vehicle and get everything working in excellent condition to make sure you stay safe during your adventures. Schedule your next service appointment right here on our website. Whatever your Land Rover off-roading needs are, trust Land Rover North Dade to help meet them!