Land Rover PHEV Home Charging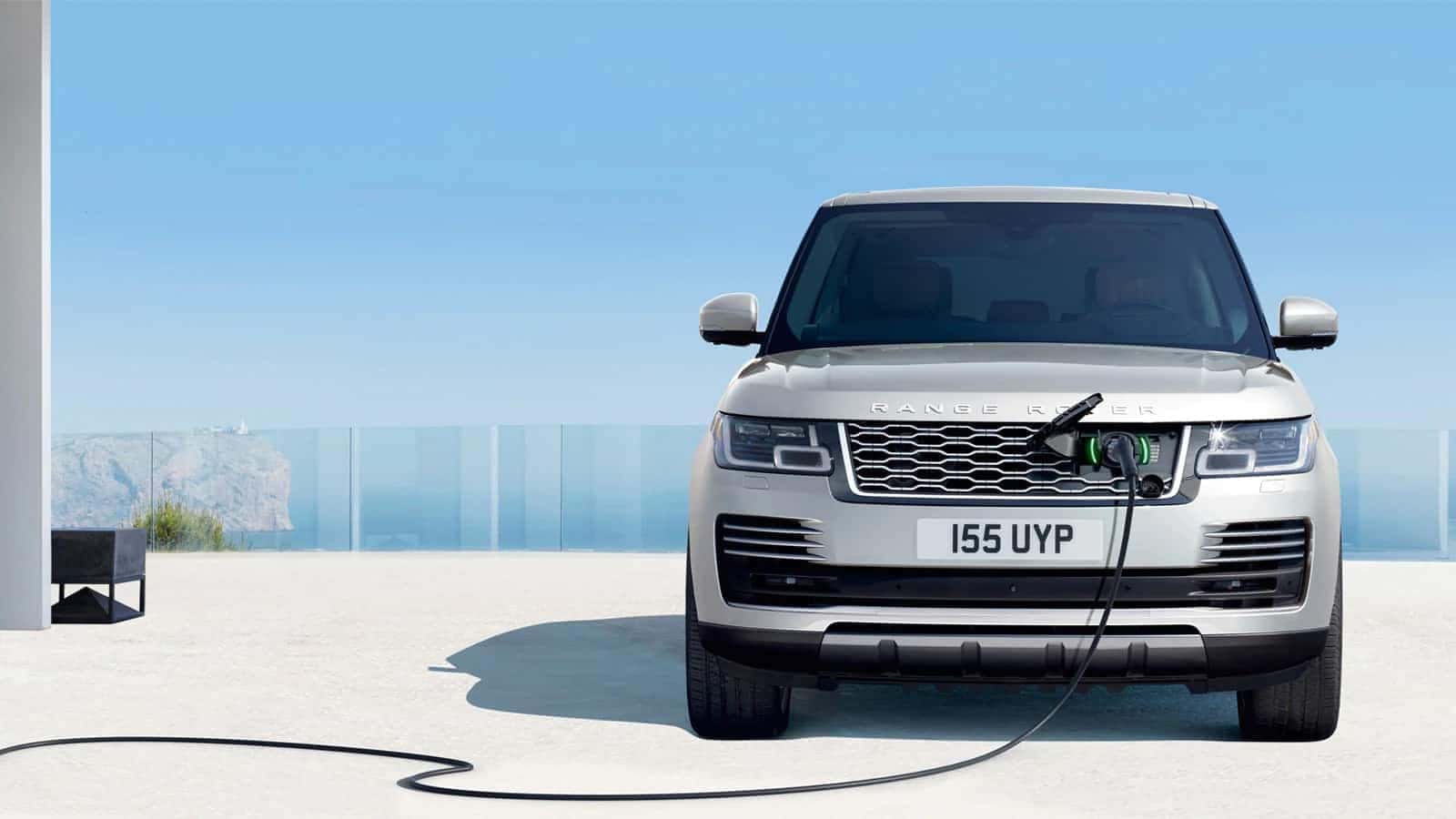 Land Rover PHEV Home Charging
Learn More from Land Rover North Dade!
With the introduction of the new Land Rover plug-in hybrid electric vehicles (PHEV), we understand if you have a lot of questions. Some of the most common questions about any electric vehicle are in regard to charging. Although there is an increasing amount of charging stations being installed everywhere, charging at home is still the most convenient way to recharge. Continue reading below to learn more about charging your PHEV Land Rover at home!
What is a PHEV
Like a hybrid vehicle, a plug-in hybrid electric vehicle, or PHEV, uses a combination of electric and gas power, meaning the powertrain consists of an internal combustion engine, at least one electric motor, and a battery to power them. Land Rover uses a 2.0L turbocharged I-4 engine for gas power and an electric motor powered by an EV battery pack. The PHEV system works by using electric power first and only using gas when additional power is being requested, such as while merging on the highway or driving uphill. While PHEVs use regenerative braking just like any hybrid vehicle, it still gets most of their energy from being recharged by an electric vehicle charger.
PHEV Charger Information
There are two chargers available to Land Rover PHEV customers. With the purchase of any Land Rover PHEV, you'll receive a Level I EV charger. The Level I charger uses a normal 120-volt outlet and charges the Land Rover PHEV battery in roughly 12 hours. Meanwhile, a Level II EV charger is available for purchase and installation, reducing the charge time to as little as three hours. The Level II charger requires a 240-volt outlet, like the ones used for washers and driers. To get a Level II charger at home, you can reach out to Land Rover North Dade, and we'll be happy to help get you one and schedule its installation.
More Information About Level II EV Chargers
ChargePoint EV chargers are certified by Land Rover, and Land Rover recommends using the ChargePoint Home Flex Level II at-home EV charger, while others are available. The amperage of the Home Flex charger can be adjusted up to 50 amps and can give the battery 37 miles of charge per hour, making it one of the most powerful chargers available. Because a Level II charger is a charging station rather than a simple charging cord, it requires professional installation. Land Rover has partnered with Qmerit, a leader in EV chargers, to give Land Rover PHEV owners access to a network of local charger installers. Visit Qmerit's website, where you'll be asked a series of questions regarding your home's readiness and given a quote. Once you select a quote, you can schedule an installation of your new ChargePoint EV charger!
At Home EV Chargers Near Me
If you're shopping for a new plug-in hybrid SUV that can handle anything you throw at it, then shop the Land Rover PHEV lineup here at Land Rover North Dade. If you're a Land Rover PHEV owner looking for a faster way to charge your car at home, then contact Land Rover North Dade to learn more about how you can get a Level II EV charger installed at your home. We hope to hear from you soon!