Land Rover Tire Maintenance in Miami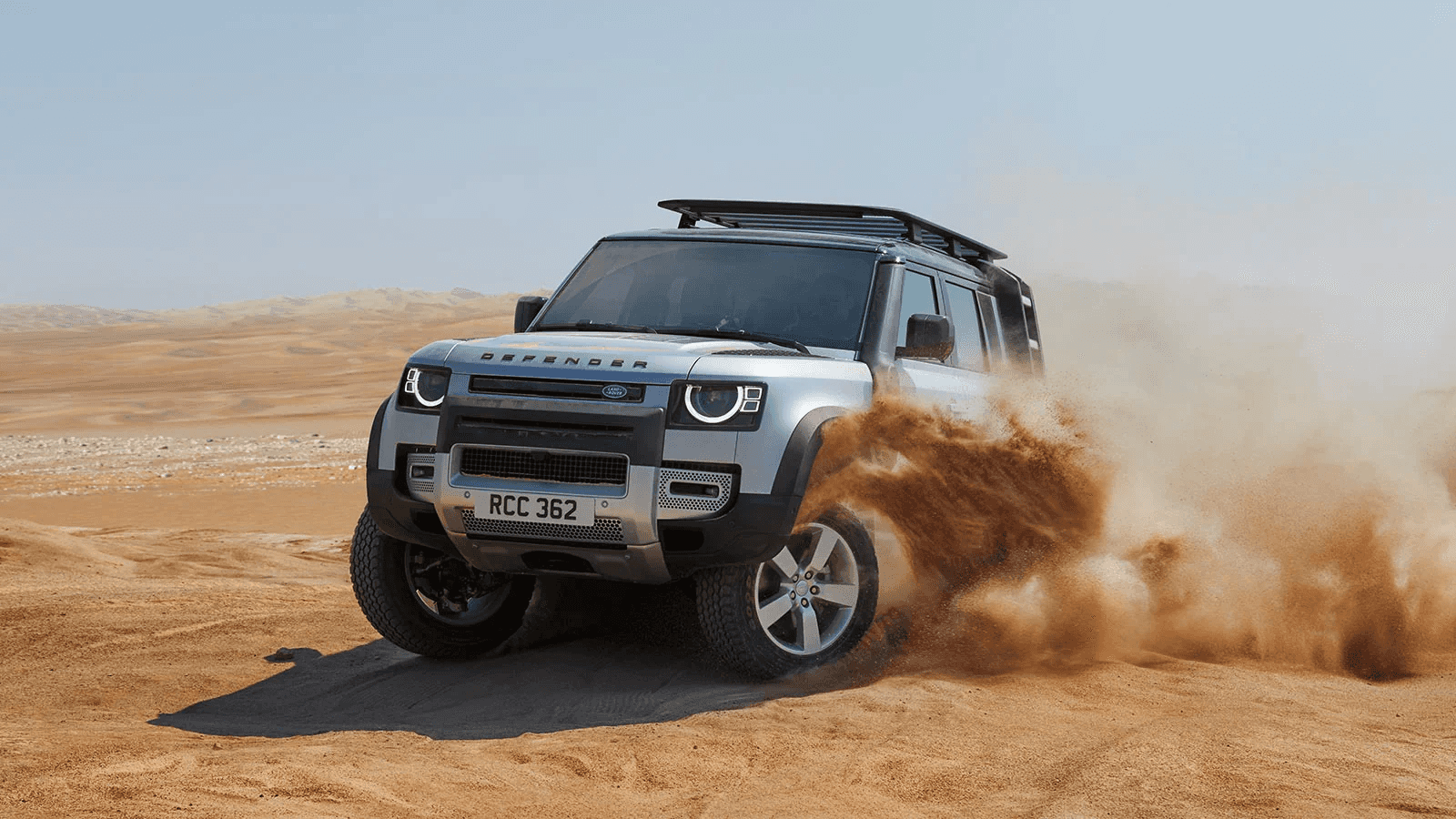 Land Rover Tire Maintenance in Miami
BROUGHT TO YOU BY LAND ROVER NORTH DADE
Whether you're driving your Land Rover Defender on the beach or your Range Rover Evoque through the streets of downtown Miami you need a set of tires that are working in superior condition. Often tires become overlooked nowadays due to the fact that they have become so trouble-free. Most drivers won't even check their tires until the tire pressure warning light comes on. There are several different types of tire maintenance you should have completed on your Land Rover including tire rotations, wheel balances, and alignments. Learn about all of these types of tire maintenance by continuing on down below.
BALANCE & ALIGNMENT
Did you know that every time you put a new set of tires on your Land Rover that you need to have them balanced? You have to have your tires balanced because it ensures your wheels will rotate properly. When your wheels rotate properly, you are preventing your Land Rover from vibrating and shaking. If you notice your Land Rover is vibrating, simply give us a call, and we can rebalance your tires. While wheel balancing helps prevent shaking, wheel alignments prevent your Land Rover from drifting to either side of the road. Wheel alignments play an intricate roll in the steering of your Land Rover and allows you to drive in a straight line. Both of these maintenance items help prolong the life of your tires.
TIRE ROTATION
No two sets of tires are alike, just like no two drivers drive the exact same vehicle and the exact same route, which is why all tires tend to wear differently. If you drive on bumpy roads if your tires are under-inflated, and if your suspension is off are all reasons your tires can wear differently. When you rotate your tires, you are helping prevent odd wear patterns such as tread cupping, which causes loud noise levels. It is extremely important to have the tires on your AWD Land Rover rotated at the proper intervals so you can not only prolong the life of your tires but also prevent any strain on your drivetrain. Since all four tires are moving at once, a difference in treadwear between the tires can cause damage to your drivetrain over time. When one of our service technicians rotates the tires in an AWD vehicle, they will move the back tires up to the front, and when they move the front tires to the rear, they will also switch the side of the vehicle they are on.
TREAD WEAR
Even if you are rotating your tires at the proper mileage interval, it is still a good idea to check on your tread wear. While your tires will be wearing evenly due to your adequate maintenance, you still have to check on how much tread your tires have left on them. You don't want to get caught in a rainstorm in Miami and not have proper traction on your tires. You can quickly check your tread wear by grabbing a penny, sticking Abe's head facedown, and assessing where the tread falls on his head. If you can see his whole head, you need new tires. The process should be repeated on all four tires in multiple spots.
LAND ROVER NORTH DADE SERVICE CENTER
There is nothing more frustrating than realizing your Land Rover needs service after normal business hours, which is we offer an online scheduler so you can set up your service appointment the moment you realize you need service. Our service center is staffed by highly capable technicians that will take meticulous care of your beloved Land Rover. Our qualified service techs can handle any number of jobs, including transmission repair, oil changes, tire rotations, and more!