New Range Rover SV in Miami FL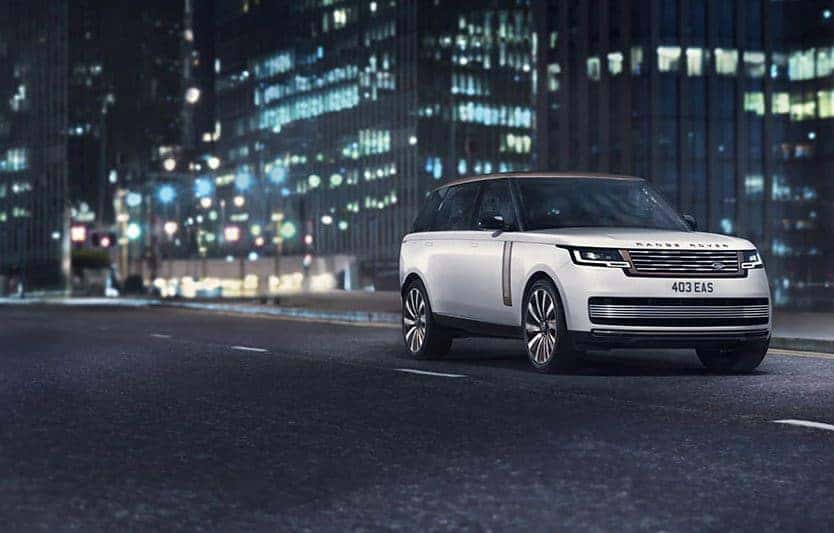 New Range Rover SV Miami FL
FIND OUT MORE AT LAND ROVER NORTH DADE
Yes, you're seeing this right! Land Rover is introducing us all to the new Range Rover SV, which is coming in to prove once more why Land Rover is the automotive brand to beat in all things luxury and capability. We're here to tell you about the Range Rover SV, the crafted enhancements, the modernist design, the configuration ability, and all of the tactility that you can make use of. Nothing is more important to us here at Land Rover North Dade than ensuring that our customers have the latest information on what they'll be able to choose from as 2022 comes around the corner. Today we will be going through all of the aspects of the Range Rover SV that will surprise you, and allow you to understand that this is really the best addition to the lineup! Keep reading down below for all of the latest on this model.
CAN YOU TELL ME ABOUT THE CERAMICS OF THE RANGE ROVER SV?
To really prove what the designers and engineers at Land Rover have been working hard to create, it's important that you see all of the ceramic that has been introduced in this system. You'll find things like a ceramic SV roundel which in and of itself is able to represent the passion here for performance and luxury. You'll also get the ceramic inside the gear shift, volume controls, and Terrain Response. This kind of addition really does give the interior of the New Range Rover SV an interesting twist that the competition can't keep up with. How does this raw material work? It's injected into a shape, and sintered at over 2,700 degree Fahrenheit. The process does it all in around ten weeks, and the final inspection is done by hand.
WHAT LEATHERS ARE USED IN THIS LAND ROVER?
Another way that the design is able to leave a mark is the fact that you'll be able to find all of the leather and patterns that the designs have been carefully crafting to really allow for a unique experience all around. You'll get a monotone semi-aniline leather interior that comes with SV-specific embroidery patterns, and even uniquely shaped seats. Other things are available, too. Such as near-aniline options with a natural finish, and even furniture-grade leather. This offers fewer treatments, less pigmentation, and a softer leather altogether. The techniques used here at Land Rover allow for every hide to be utilized by more than ten percent. Nothing is unnecessarily wasted.
WHAT OTHER DESIGN ELEMENTS CAN YOU TELL ME ABOUT?
The New Range Rover SV has plenty of aspects available that you'll be interested in finding out about. This includes the ability to choose from over 14 different exterior paint color choices, which include Satin and Gloss finishes that will really make your vehicle stand out. You'll also find wheels like a triple-finish 23-inch forged diamond Turned Dark Grey Gloss alloy wheel, and seven other wheel options that all change out with the design theme and powertrain. There's even an Atlas Silver or Anthracite metal-plated trim on the exterior to further prove that the design of this Range Rover is unmatched.
NEW RANGE ROVER SV AT LAND ROVER NORTH DADE
We are as excited as you are about the introduction of the New Range Rover SV. This is a model that we couldn't be happier with, and it's finally coming to dealerships. Keep checking back with us and you'll be able to get yourself the latest and greatest from Land Rover. Our sales professionals will be with you every step of the way.