New Range Rover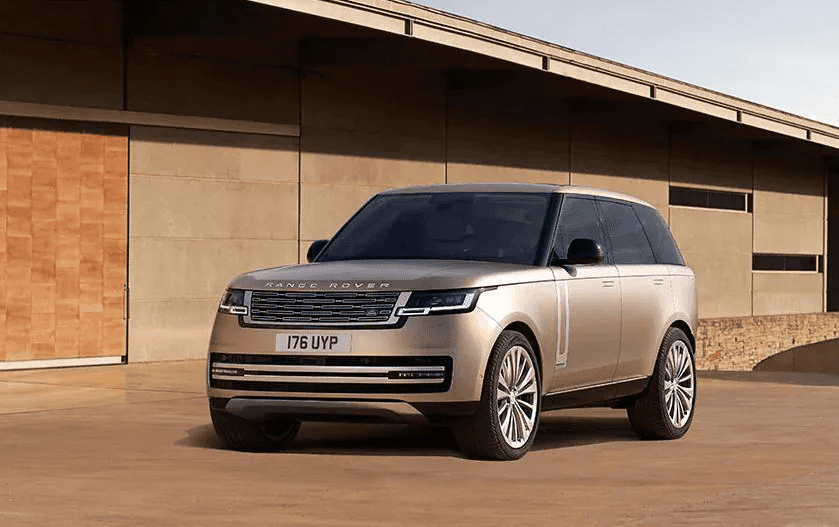 New Range Rover Miami FL
FIND OUT MORE INFORMATION AT LAND ROVER NORTH DADE
Are you ready to have your breath taken away? We know that Land Rover is always working overtime to bring us the latest and greatest vehicles to the automotive market. Today we are excited to announce the new Range Rover, which is a true achievement for anyone who is looking for incredible capability, peerless refinement, and breathtaking modernity. Are you still not sure about what's going on here? Well, Land Rover is making one of their most popular models even better for the new model year. You'll be able to find all of the right proportions, technology, and power, all throughout without any hesitations or compromises. We are going to be going deeper into the new Range Rover to make sure that you have all of the information you need on this latest release. We always want our customers to be prepared and have the information they need!
WHAT DESIGN CUES DOES THE NEW RANGE ROVER OFFER?
Design is always going to go hand-in-hand with anything that Land Rover creates. This is a brand that has worked hard to always have the best looking vehicles on the market, and that trend continues with all of the time and effort that has been placed into this vehicle. The Range Rover is particularly defined by three different lines: the rising sill line, strong waistline, and falling roofline. Through the generations, these lines have remained consistent, and these unique trademarks, paired up with something like a new boat tail rear, help to convey a unique presence for this model. Even the interior has taken some luxurious cues, offering you the finest materials around, along with a color palette that helps to elevate every aspect. No matter where you turn, technology is combined with technology. Never count this SUV out.
WHAT TECHNOLOGY MAKES THE RANGE ROVER STAND OUT?
As we mentioned previously, the technology of the new Range Rover is something that is reliable, fun, and useful in all regards. Everything feels effortless, and not at all forced. We're especially impressed with how Amazon Alexa is integrated, using natural voice commands to go beyond regular button or touchscreen interfaces, and providing you that extra touch of luxury. You can keep your eyes and hands focused on driving, and leave your voice to do all of the work. You'll also be getting the award-winning Pivi Pro infotainment system, with a 13.1-inch floating screen. There's even a 13.7-inch interactive driver display. Finally, we want to mention the rear seat entertainment system, which comes with adjustable 11.4-inch touchscreens and Wi-Fi hotspot.
HOW DOES THE RANGE ROVER PERFORM?
To round off our discussion about this new Range Rover, we have to mention the powerful engine that is in charge of getting you all of the capability you've heard about. You'll be able to get an advanced six- or eight-cylinder powertrain, which roars to life with more power than ever. In the future you can even expect a plug-in hybrid to join the gray, which comes paired with a 38.2 kWh lithium-ion battery, and a 105 kW electric motor. This system will be getting around 434 horsepower, which, yes, is a real number. Let's just say, no matter where you turn, Land Rover will continue to produce SUVs that will never let you down.
NEW RANGE ROVER AT LAND ROVER NORTH DADE
Anyone should be able to tell by now that Land Rover is never going to rest. They are continuing to innovate even as we speak, and we all benefit with releases like the new Range Rover. Continue checking back with Land Rover North Dade as we give you all of the updates on what Land Rover has up their sleeves!
2023 RANGE ROVER AT LAND ROVER NORTH DADE
Are you ready to get behind the wheel of a 2023 Range Rover? Then it's time to stop by Land Rover North Dade. We always make sure that we have all of the vehicles you could ever be looking for. That's why our sales professionals are standing by, waiting to help you however they can.