Range Rover Service Schedule North Miami FL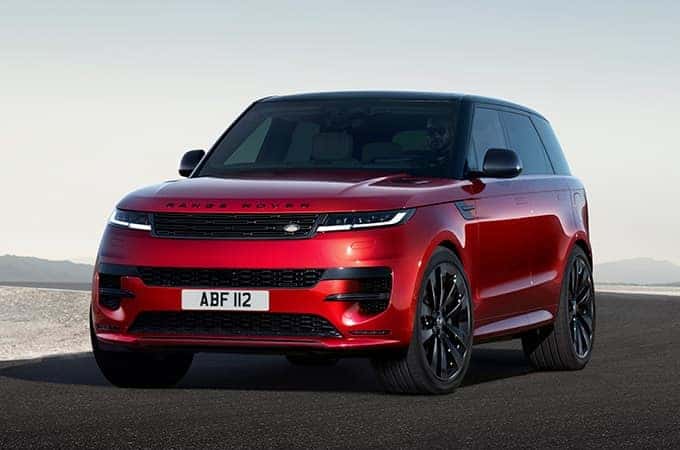 Range Rover Service Schedule North Miami FL
Learn More from Land Rover North Dade!
The Range Rover is a well-built, beautifully crafted vehicle from Land Rover, taking drivers virtually anywhere they need – and want – to go. As well-built as the Range Rover is, they require maintenance just like any other vehicle. While maintaining a vehicle can feel a bit overwhelming, we here at Land Rover North Dade would like to ease your mind a bit with an outlined service schedule to give your Range Rover the care it deserves and keep it on the road for as long as you own it. Keep reading below to learn more!
5,000 Miles
The first service that should be addressed is at 5,000 miles. At this service, the technician will perform an oil and oil filter change to ensure the engine continues to run smoothly. The technician will also check the tire pressure to ensure that it is at the recommended pounds per square inch. The tire tread should also be checked to make sure the tires aren't wearing unevenly. The front tires tend to wear faster than the rear due to the weight of the engine and transmission on the front axle. To counteract this, the tires should be rotated at 5,000 miles and every 5,000 miles moving forward. An easy way to remember to rotate your tires is to have it done with every oil change. Other items to check at this time include the battery and chassis lubrication.
15,000 Miles
At 15,000 miles, another oil change and tire rotation should be performed. Additionally, the coolant, washer fluid, power steering, brake, and transmission fluids should be checked and replaced if necessary. The hood and door latches should also be checked to ensure they are operating properly. It is also essential to have the exterior lights checked, including the reverse lights and turn indicators. Other checks include the drive belts, exhaust system, steering, suspension, wiper blades, and undercarriage.
20,000 Miles
At the next oil change and tire rotation, the air filter should be replaced if it has not been done yet. If you frequently drive on dirt roads, it most likely will have been recommended to be replaced sooner. The battery should also be cleaned with a designated battery cleaner and wire brush to scrub away any corrosion, and it should be coated with anti-corrosion. Some inspections that will be performed at this service include the windshield wiper and washer systems, exhaust, lighting, coolant, and fuel systems.
40,000 Miles and Beyond
Before reaching 40,000 miles, the 5,000, 10,000, and 15,000-mile services should be repeated between 30,000 and 35,000 miles. Once you reach 40,000 miles, the brakes should be checked for excessive wear. This includes checking the pads, rotors, and calipers. The fluid inside the transfer case gearbox and differentials should be replaced at the 40,000-mile service to ensure peak performance of the all-wheel-drive system. Other checks include the driveshaft, fuel lines, brake lines, coolant hoses, and suspension. Moving forward, as you pass 50,000 miles, all of the service intervals above should be repeated at the same intervals.
Range Rover Service Center Near Me
The Land Rover Range Rover is a reliable vehicle that will take you on any adventure you crave. To keep your Range Rover operating its best, bring it to the certified Land Rover service center here at Land Rover North Dade. Here, our skilled technicians have the knowledge and skills to know what services to perform, when to perform them, and how to perform them correctly. Whatever maintenance service you need, schedule your next appointment with the Land Rover North Dade service center to get the job done right. We look forward to serving you!