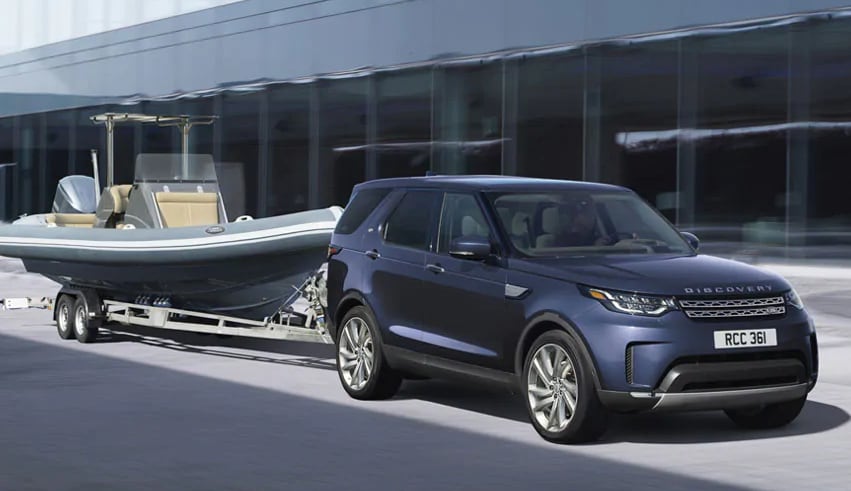 Top Land Rover Discovery Accessories
Brought to you by Land Rover North Dade
There is something truly special about being able to further change and equip your Land Rover Discovery model. These are vehicles that never have to remain stagnant, and that can be a pretty exciting prospect to anyone who might be thinking about how they can make their Discovery better fit their always-changing lives. What we're talking about today are all of the unique accessories that can be added to this SUV! Some of the top accessories for the Discovery are here to aid in towing, change the exterior design slightly, and make your interior as stylish and clean as possible. Down below we'll be going over some of these top accessories so you'll have the ability to figure out which ones you most want to add. This is a great way to transform your Land Rover Discovery into the vehicle that you've always wanted, and needed.
Exterior Accessories
The first section of accessories that we want to briefly introduce you to are the ones that change the exterior of your Discovery. These accessories vary from bodyside mouldings to wind deflectors, and all of them are great for making your dreams a reality. Some of them, like the side steps, simply make getting into your Discovery easier! Others, like the wind deflectors, can not only make your vehicle look better, but subtly improve sound and performance. As you can tell, there are a lot of benefits to putting a mark on your Discovery. We're especially fans of the chrome mirror covers.
Fixed side steps
Deployable side step kit
Stainless steel undershield
Bodyside mouldings
Wind deflectors
Side vents
Chrome mirror covers
Dynamic front grille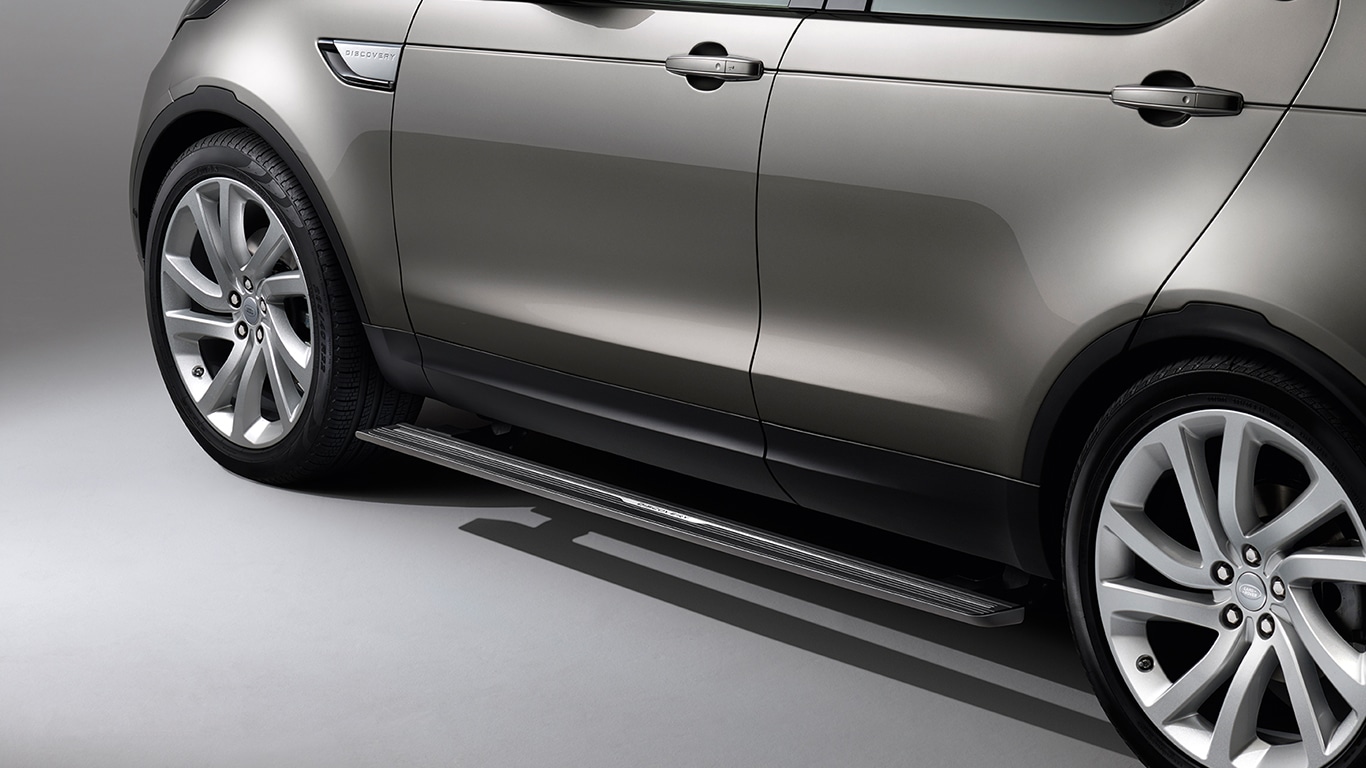 Interior Accessories
We don't have the space to go over every single interior accessory that can be added to the Land Rover Discovery, but know, there are a lot of options for you to choose from. Whether you're looking to protect the interior of your vehicle, you want to change or improve some of the functions and technology, or you're trying to make your Discovery perfect for your pet, you're in the right place! You'll be able to throw in accessories that make your life easier, especially when it comes to organization.
Sport pedal covers
Outer door sill treadplates
Loadspace rubber mat extension
Partition net
Rubber mats
iPhone connect and charge dock
Click and go system
Pet access ramp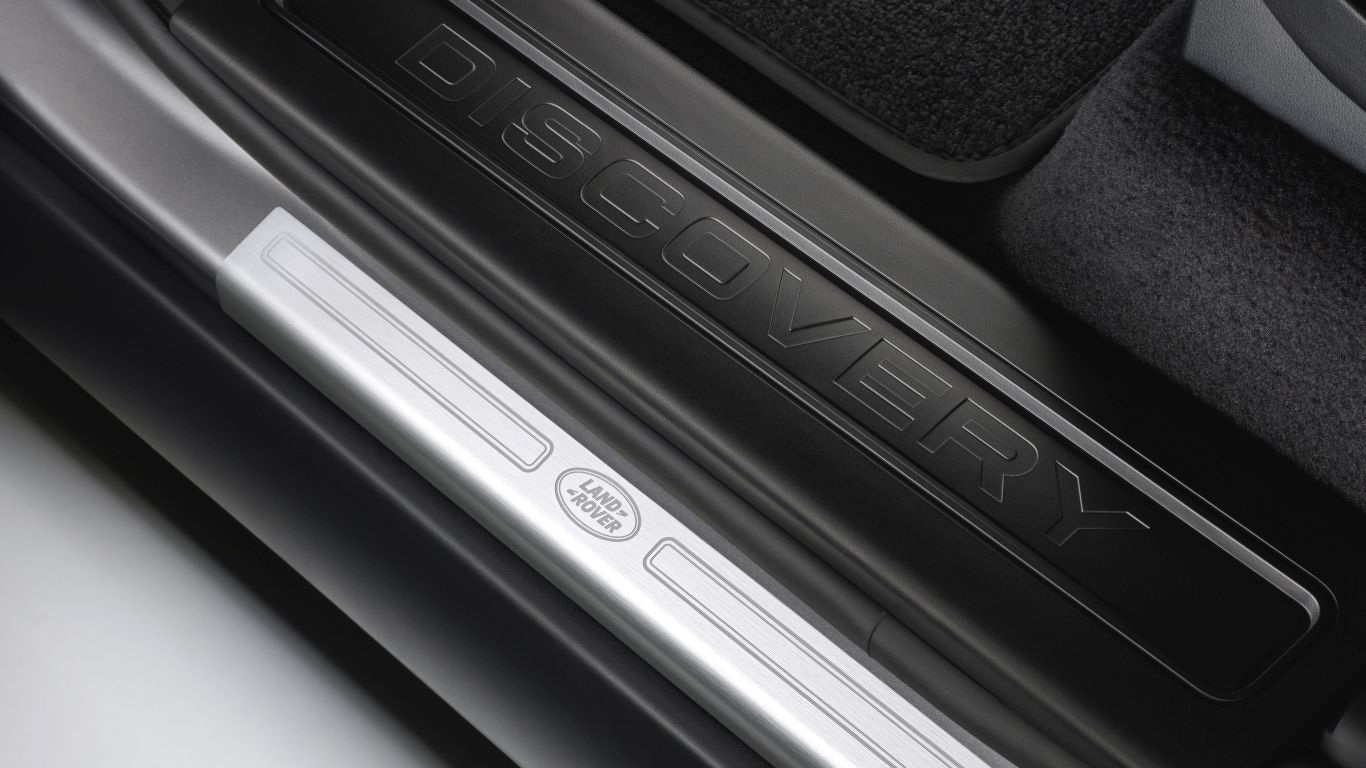 Carrying and Towing Accessories
The final round of accessories that we want to bring you are ones that focus on the carrying and towing capacities of your Discovery. For people who are particularly fond of outdoor activities, these accessories can be key in fully utilizing your SUV and all of its capabilities. It's especially important when it comes to things like roof rails, or more specifically, a carrier that was created with skis and snowboards in mind. There are also a few additions for towing, such as a tow strap, and even a tow hitch. You'll be able to make sure that all of your trips in the future are seamless, and with more things being carried on the exterior of your Discovery, you'll have more room inside.
Ski and snowboard carrier
Cross bars
Roof rails
Luggage roof box
Versatile roof rack kit
Ski bag
Tow strap
Tow hitch
Towing receiver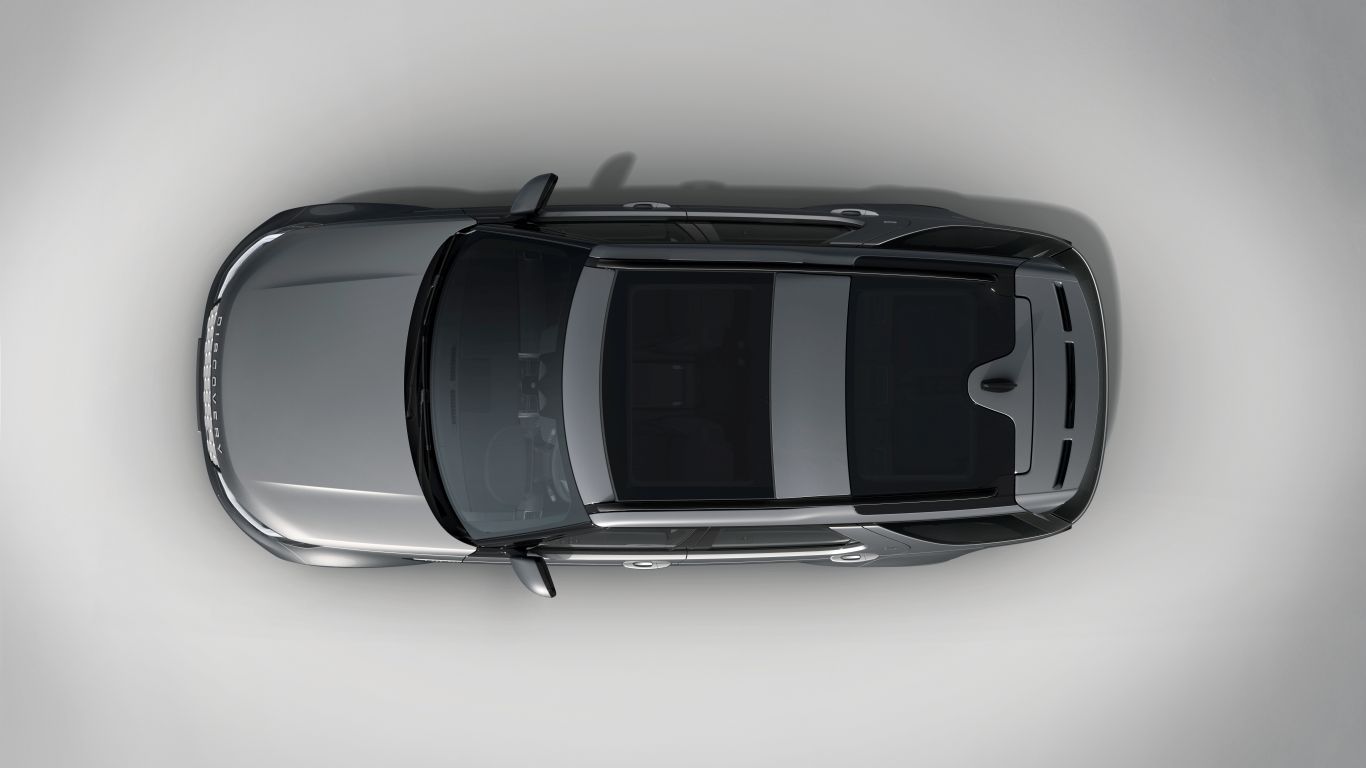 Land Rover Discovery Accessories at Land Rover North Dade
You've been given a quick look at some of the best accessories that there are to choose from with the Land Rover Discovery. All of these accessories serve the purpose of making sure that when you own the Discovery, you'll be able to ensure that you are getting an SUV that fits all of your needs. So, whether you're trying to up your organization game, or you want something that better carries your outdoor equipment, you'll be able to add it all with us here at Land Rover North Dade. We hope we'll see you at our dealership soon, and we'll make sure to help you however we can!