Top Range Rover Accessories
Brought to You by Land Rover North Dade
The Range Rover is an ultra-luxurious SUV, ready for weekday commuting and weekend adventures! This SUV boasts advanced safety systems to protect your family and friends, a long list of comfort and convenience luxuries that make every ride more enjoyable, and an adaptive air suspension that is ready to take on any weather or terrain. The Range Rover comes equipped with everything you could ever need, but Land Rover still offers a wide variety of accessories that ensures every driver can outfit the Range Rover to meet every single one of their needs. Read on below to learn more about these accessories!
Exterior
The first category of Range Rover accessories we are going to talk about is the exterior. These exterior accessories ensure that your Range Rover model looks just as you want it to, standing out from the rest of the models on the road. There are features for everyone from different colored mirror covers to mudflaps and even license plate frames! There are also exterior protection accessories offered like an All-Weather Car Cover that will protect your Range Rover from the elements when it cannot be in the garage.
Deployable Side Steps
Bright Side Tubes
Mirror Covers
Side Vents
License Plate Frame
Mudflaps
All-Weather Car Cover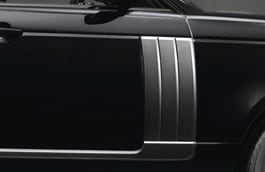 Interior
Now for the interior. Outfitting the cabin of your Range Rover to be ready for anything! There are four categories of interior accessories we are going to cover. They include interior styling, interior protection, function and technology, and pet products! There are a variety of carpet mats offered as well as sill tread plates and pedal covers that create a more custom look. Protect the interior of your Range Rover with accessories like loadspace rubber mats and trays as luggage partitions that keep you organized. Create a more function cabin with tailgate event seating, iPad holders, a coat hanger, and plenty of storage organization. Make sure your furry friends feel at home in your Ranger Rover too with a pet access ramp, portable rinse system, and even a quilted loadspace liner!
Quilted Loadspace Liner
Luggage Partition
Pet Access Ramp
Tailgate Event Seating
iPad Holder
Rubber Floor Mats
Premium Carpet Mats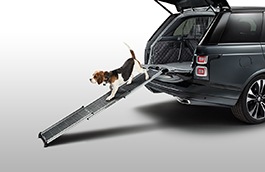 Carrying and Towing
Outfit your Range Rover so you can pack all your gear and head out for a great weekend away. Features that make this possible include a sports roof box, ski and snowboard carrier, roof rails and crossbars, luggage roof box, aqua sports carrier, wheel- and fork-mounted bike carriers, and ratchet straps. When it comes to towing, Range Rover accessories include towing hitch, a target tracking sticker, tow strap, and towing electrics.
Target Tracking Sticker
Towing Electrics
Towing Receiver
Roof Rails
Ski and Snowboard Carrier
Luggage Roof Box
Mounted Bike Carriers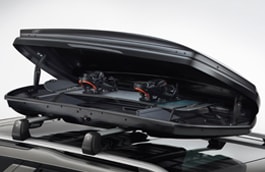 Wheel and Wheel Accessories
We all want our Range Rovers to represent who we are as people, and wheels are a great and easy way to do just that! There are tons of wheel options to choose from including different sizes, finishes, number of spokes, and so much more. There are also wheel accessories to choose from including styled valve caps, a tire pressure gauge, tire repair kit, space saver spare wheel, snow traction system, and a spare wheel tool kit.
Space Saver Spare Wheel
Styled Valve Caps
Tire Pressure Gauge
Tire Repair Kit
20" Alloy Wheel, 5-Split Spoke Shadow Chrome
22" Alloy Wheel, 6-Spoke Diamond Turn Finish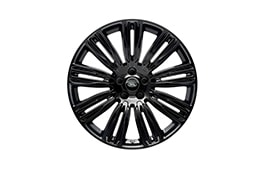 Range Rover Accessories at Land Rover North Dade
Any number of these accessories could make your Range Rover more your own with ease! If you see one or two, maybe even more, that you want to add to your model, you can order right through our dealership. We can even help you set them up or attach them to your model. We look forward to seeing you at the dealership soon to help you upgrade your ride!