What is new for the 2022 Land Rover Defender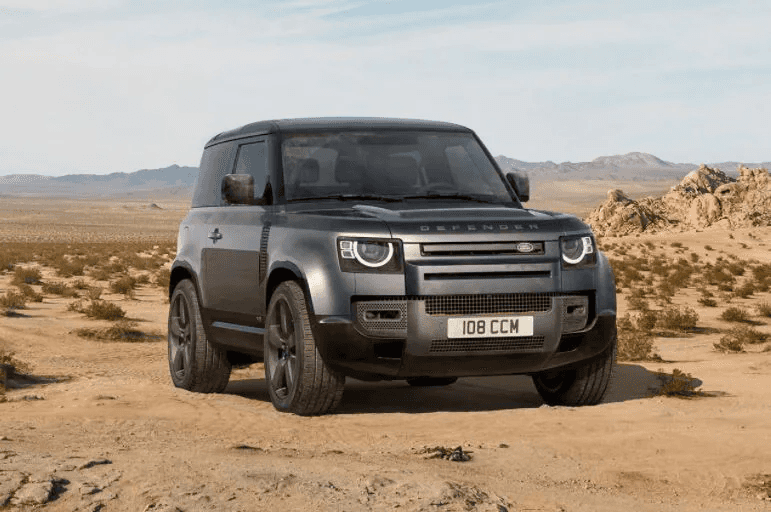 What is new for the 2022 Land Rover Defender
FIND OUT MORE AT LAND ROVER NORTH DADE
When the new model years start to arrive, the first thing you are likely wondering is, what has Land Rover added? When it comes to the 2022 Land Rover Defender, we know that you will be absolutely pleased with everything that will be included with this new model year. A few things we want to note right away include a V8 Defender, and a few special editions that really work overtime to get you the kind of style and capability that you always want when a Defender is involved. At Land Rover North Dade, we are dedicated to giving you all of the latest information so you can figure out if the next Land Rover is the one you want to drive home in. Keep reading down below for more on what the 2022 Land Rover Defender is adding as new!
CAN YOU TELL ME ABOUT THE DEFENDER V8?
We won't put off the Defender V8 any longer than possible, especially since we couldn't be more excited if we tried. This is all-new in the 2022 model year, giving you, beyond the powerful engine, unique suspension and transmission tuning, along with a new Electronic Active Rear Differential. The engine itself is a 5.0-liter supercharged V8, which can produce around 461 pound-feet of torque and 518 horsepower. Connected to this engine is an eight-speed automatic transmission. The top speed is about 149 horsepower, and you'll be able to go from 0 to 60 mph in 4.9 seconds. Don't worry, you'll also be getting more off-roading capabilities, including Terrain Response.
WHAT IS THE CARPATHIAN EDITION?
This is a special edition that is based around the Defender V8. You'll find all of the performance enhancements along with a unique design. You will be getting Carpathian Grey premium metallic paint, a Narvik Black contrast roof, and a tailgate. You'll also gain unique badging finishes, Satin Black tow eyes, and Xenon Blue brake calipers. The inside of the Carpathian Edition offers illuminated treadplates, an Alcantara-wrapped steering wheel, and Miko Suedecloth accents.
WHAT ABOUT THE DEFENDER 110 XS EDITION?
Another new addition to the 2022 model year is the XS Edition for the Defender 110. Here your Defender is being elevated with premium touches including bespoke body-colored lower cladding, contrast diamond-turned alloy wheels, and four exterior color options. You will even find features like heated and cooled electric memory seats, tri-zone climate control, adaptive cruise control, and adaptive dynamics.
HAS PIVI PRO BEEN UPDATED?
Beyond all of the editions and engines, Land Rover has also made sure that the Pivi Pro infotainment system has continued to grow and enhance. You will now find wireless device charging and Wi-Fi standards across the entire Defender lineup. You can even opt for an 11.4-inch touchscreen for the very first time!
NEW DEFENDER AT LAND ROVER NORTH DADE
At Land Rover North Dade, we make sure that our inventory is the best that you can find in the entire area. You will never have a problem getting the latest Land Rover Defender, no matter the special editions you might want. Choose us, and our sales team will work hard to find you the 2022 Defender that you need.